Categories: Buddhist Practice, Conscious Living, Dining, Mindfulness, Personal Growth, Spiritual - Tags: Bread for the Journey, CPR, generosity, Lightfoot, non-profit, Santa Cruz, Tsunami
Everyone needs a bit of bread for their journey—and especially now in these challenging and hungry times.  But when it is possible to offer some yeast to make lots of loaves rise, to provide education, sustenance, or pathways out of poverty for the disenfranchised, and to do it locally by finding enterprising "bakers" with creative ideas for community projects, well, that's a great thing.  And that's what Bread for the Journey is all about!
Four years ago, on a Buddhist retreat in beautiful Inverness, I met Brandy Sacks, then one of the principal administrators of Bread for the Journey nationally.  He inspired me to help start a local chapter in Santa Cruz County, and so a couple of years later, we have a strong local chapter (Bread for the Journey of Santa Cruz County) with four of us founding members (myself, Sooz Kohen, Carolyn Blackman and Jerilyn Kass, now the BFJ national President) plus Shamim Famoso (a strong new recruit with plenty of business savvy from her years as a senior administrator at Cisco Systems) for our board.  We're the "Yeastie Sistahs" or Caretaking Council as we like to call ourselves and we've raised enough cash (bread) to already offer yeast (micro grants) to eight enterprising projects to serve the underserved.
It turns out practicing generosity offers the generous an expansive pleasure, almost as much for the giver as the grant recipients, the same way yeast makes bread rise.  It's terrific!!  So two years ago, I decided to make a paradigm shift and turn our annual September Harvest Party into not only a party for friends and family, but a fundraiser for Bread for the Journey of Santa Cruz County.  At first I was a little worried about how guests would feel about being "invited" to make donations to our cause, but when they heard about who we are and what we do, and especially when they actually met several of our grantees and heard their inspiring stories, they actually expressed gratitude.  It's wonderful to support the Red Cross or United way, but you'd never have a chance like we offer, to actually meet and personally greet the recipients of your generosity, and to hear what they are doing with their grants.  It's inspiring and, as I said, expansive all around.
So last Sunday we celebrated BFJ big time with a gorgeous day, "CPR" a great live Santa Cruz band (they donated their music as well), about 100 guests and one of our grant recipients, Lightfoot catered the party. We met three of the disadvantaged and delightful high school kids on the Lightfoot grant, who are learning careers in food services—organic gardening, menu planning,  healthy eating, food prep, serving, etc.—mingling with the guests and impressing everyone.  Our friends and family danced their shoes off, savored great eats, opened their hearts and pockets and we received almost $2,500 in one day!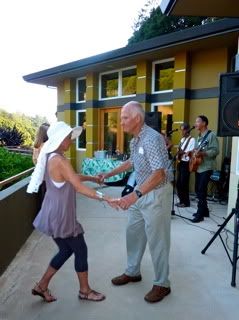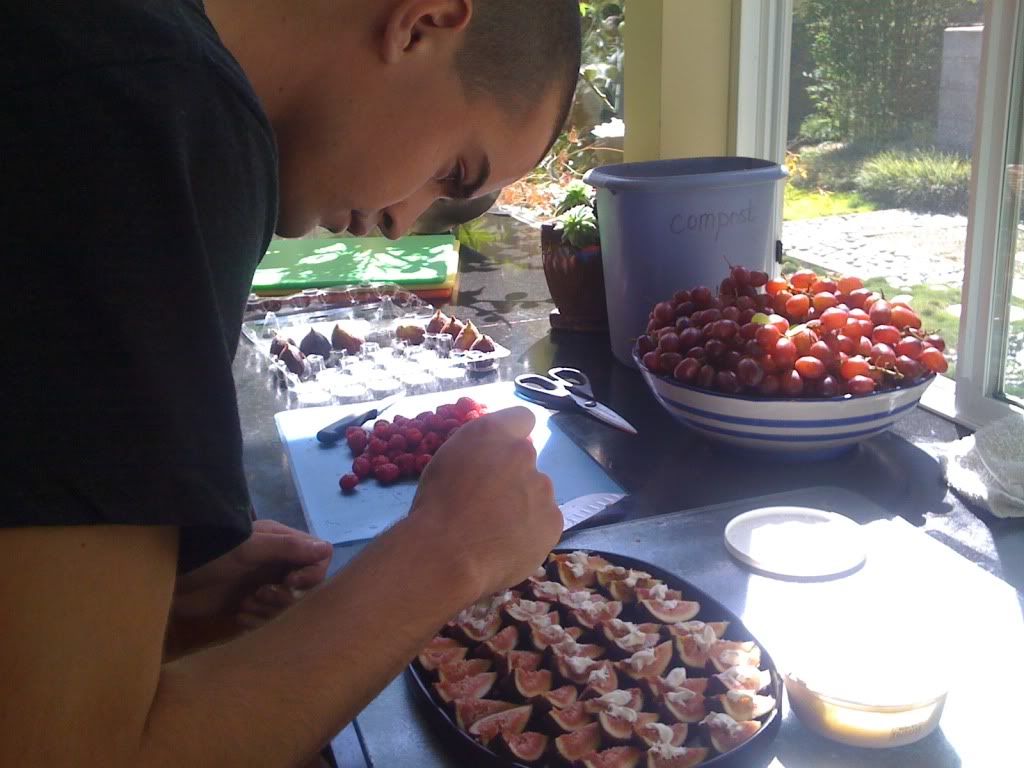 So, check us out and join in the joy of sharing generously—it's a healthy high antidote to low times.  www.breadforthejourney.org.   Click on the link for Santa Cruz County and read some of our grantees stories, and send us some "$$$Bread" and "like" us on your FaceBook page!