Categories: Adventure, Biking, France, Travel - Tags: Amadeus Mozart, Pont du Gard, Rhone, Tandem Bike
While we were sleeping, Amadeus Mozart has docked at Chavanay, the starting point for day six's ride up through a twisting Gorge to a hidden village with old stonework houses.  Together with a posse of delightful new tandem friends, we continue further up the gorge to find the Pelussin Tramway Bridge. About as tall as the Pont du Gard, the rails that crossed this graceful stone arch were pulled up after a dozen years of use. Recently reborn as a bike path, we'll use the soaring Pelussin Bridge as part of our route.  It's a dramatic climb requiring a few banana-refueling stops, even pulling on the probably 5,000 extra calories I've brought along for the ride from last night chez Bocuse.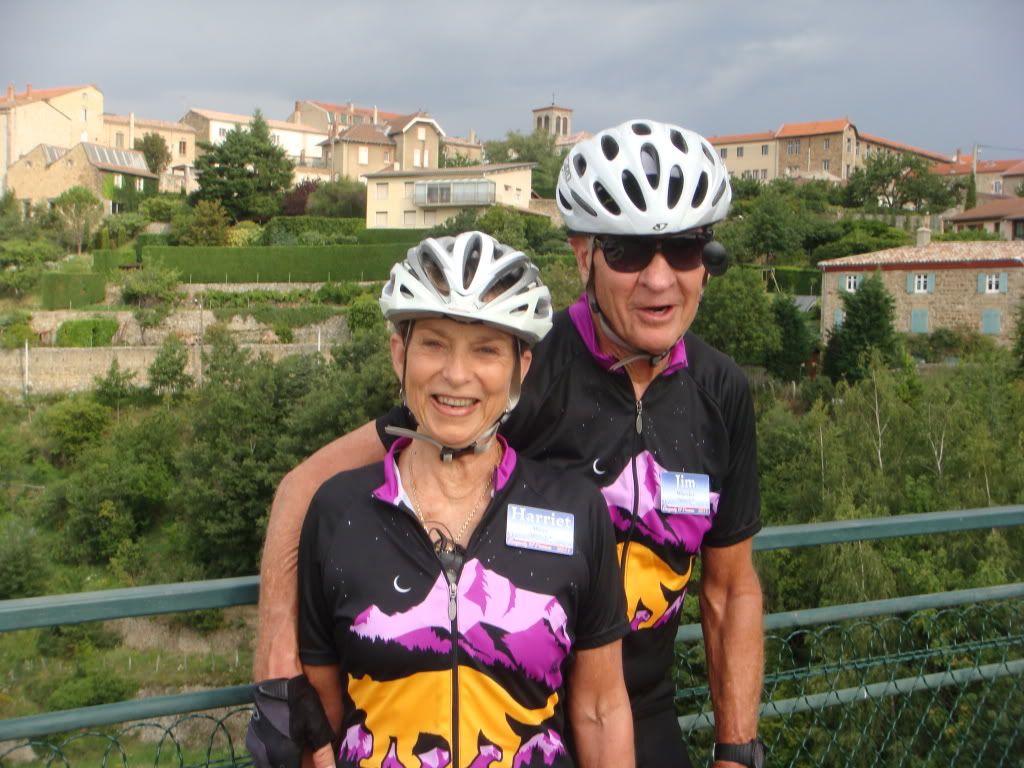 This morning's climb, which Bill McCready has typically described as mild, is in fact pretty strenuous—at least a two banana climb. We've all learned to add about 30% to his estimates.   Today's 35-mile "flat" route back along the Soane and its juncture with the Rhone isn't flat at all and where, we keep wondering, is that promised chocolate factory and Rhone Villages tasting room?   In fact, considering last nights excess, it's just as well.  After 48 essentially non-stop non-flat miles, we are very happy to find the boat docked and waiting for us.  We partake of a light lunch and a nap and a quiet afternoon as the boat navigates several locks down the Rhone.